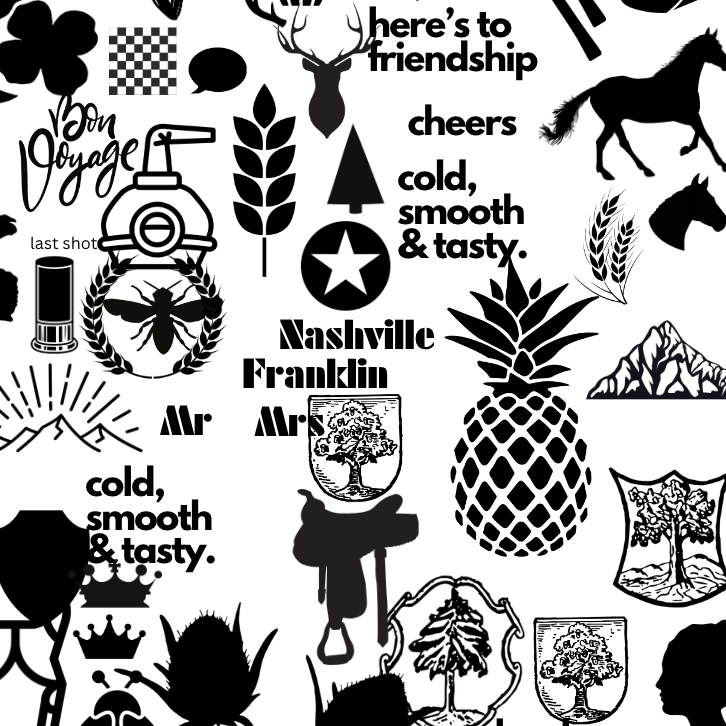 Custom Stencil
$ 25.00
Share your high res black and white, image JPG with me via email and I will create a stencil for you based on your desired size and quantity. this price include anything you can fit on a 11.5 x 11.5 " sheet of vinyl. 
Stencils are one time use.
Transfer tape is included for ease of applying to surface.
Choose Your Material: 
Stencil for etching on glass

Stencil for painting
Size:
11.5 x 11.5" Max. - You can choose to fit several smaller requested sized stencils within this area as long as they are the same design. I will let you know how many can fit once I format the cutting plan. If you wish to include several designs you will need to order them each separately. 

---